Choose a car class to find out approximate rental price
Decide what car you want to drive in the city of Vicenza to find out daily average cost.
An important detail! Please note that the price for the same car may differ by 20 - 30% depending on the car rental point.
May I visit other countries in a rented car?
In most cases, you may safely cross borders of neighbouring countries in a rented car. But exceptions are also not uncommon; consult the Border Crossing section.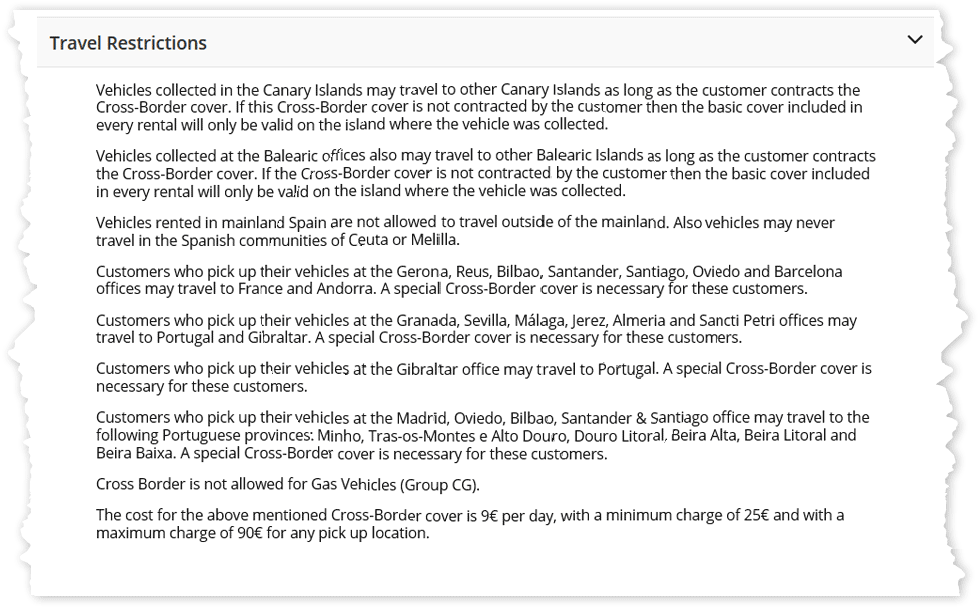 Prices for petrol/diesel in Vicenza
Petrol stations are located on the outskirts of Vicenza, so it is better not to go to the city centre with the empty tank. You are allowed to transport fuel in a canister in the city, so you may, for your own calmness, buy and fill a 10-litre container with the right kind of petrol or diesel.
Approximate prices for fuel:

Gasoline – 1,63 EUR;
Diesel – 1,51 EUR;
Return in other city or country
You may take a car to Vicenza and return it to another city without any problems. Just search for suitable offers by specifying the return city you need. The search results will show only offers from those companies that allow return in another city. The indicated price already includes a one-way tariff.
Toll roads in Italy
There may be toll roads on your way; you may move around them quickly and without traffic jams. You can pay to use them using cash or card.
Traffic violation fines
Let us return to the conversation about fines. Most of them are imposed for violation of well-known rules of conduct on the road and should be adhered rigorously; you are unlikely to have to deal with the situation on the spot. Therefore, just try to avoid it. However, there are other ways to get into conflict with the law and lose a tangible amount of money:
excess of the permissible alcohol level 0,5 ppm - 530+ EUR;

speeding over 20 km/h - 170+ EUR; ;

speeding over 50 km/h - 530+ EUR; ;

Red Light Violation - 170+ EUR;

Parked in a forbidden place - 40+ EUR;

Using mobile while driving - 160+ EUR.

All this time, we've been speaking how to make the most of your trip budget. Now let's talk about how to avoid unexpected expenditures, for example, fines. Most of them can be avoided by following generally adopted rules of conduct, law-abiding behaviour, sticking to street cleanliness, and public order. However, be attentive to various warning signs on the streets and buildings, therefore, avoiding having lunch in the wrong place or accidentally entering a restricted area.