Car models and prices on cars-scanner
In order to see the daily average cost of a car, select a model from the list.
An important detail! Please note that the price for the same car may differ by 20 - 30% depending on the car rental point.
Cancellation and modification of order without penalties within 24 hours
You may book a car in advance; and if your plans change, you will be free to cancel your booking 24 hours before the start of the rental time. This is the standard contract condition.
In the case of cancellation within the next 24 hours, you will be charged a fee of 50 EUR.
Compensation for cancellation on the day of booking is not provided; in this case, you will be charged the full amount for the entire rental time.
To cancel the order, use the special form on the website.
Age restrictions for car rental in Oslo
If you are a driver aged 25 to 65, consider yourself lucky. As a rule, it is this renter's age that establishes the strongest trust at a provider's office and is will result in your being charged at basic rates. Drivers under 25 and over 65 are often forced to pay an extra charge, whether there is an increasing factor and to what extent, you may find out on our website in the Age Restrictions section.
Prices for petrol/diesel in Oslo
Use navigator's tips to plan the amount of fuel and route. Cars-scanner also advises you to always carry a small fuel canister so that the empty tank does not catch you out a long way from the nearest petrol stations. Approximate prices for fuel:

Gasoline – 1,73 EUR;
Diesel – 1,61 EUR;
Cover features
When booking, you will be offered several options for car insurance. For a quiet trip, cars-scanner recommends that you take out a full insurance policy, which covers almost all possible damages. You may do this on our website or at the rental company office.
Carefully read the insurance document; therein, you will find information about what it covers, and how to proceed if an occurrence happens after all.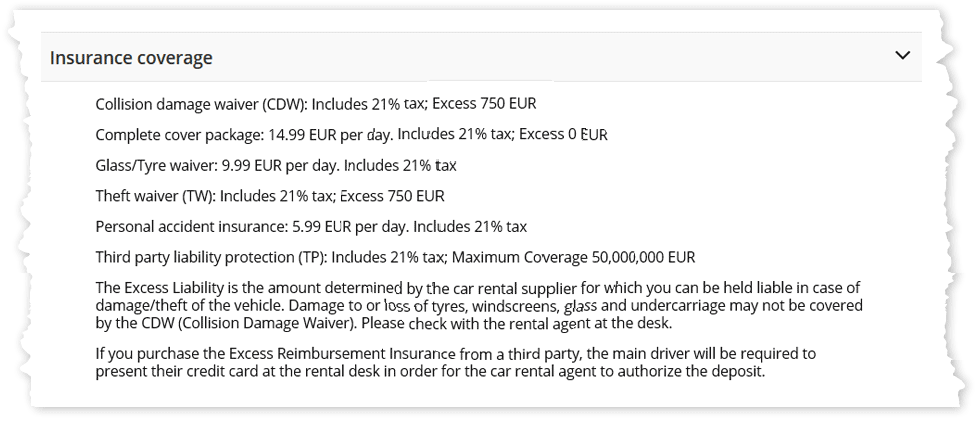 In addition, for your convenience, we prepared a table with information on the amount of deposit from popular car rental companies in Oslo
Car rental company
Car class
Apx. Deposit amount
Mini / Economy
200-400 £
Compact / Standard
400-800 £
Fullsize / Premium
700+ £
Mini / Economy / Compact
150-500 £
Standard / Estate
300-700 £
Fullsize / Premium / SUV
700+ £
Mini / Economy
250-500 £
Standard / Estate
300-750 £
Fullsize / Premium / Minivan
600+ £
Economy
200-600 £
Compact / Standard / Estate
300-700 £
Fullsize / Premium / Cabrio
550+ £
Mini / Economy
250-600 £
Compact / Standard
400-900 £
Fullsize / Premium
500+ £
Oslo - offices of car rental companies on the map
There is a map in front of you, showing all the rental points in the city. With it, you will be able to easily build your route and may pick up or hand over a car wherever you like without any problems.